Are your SW11 floors looking a little tired? Why not hire this Balham carpet cleaning company to bring them back to life!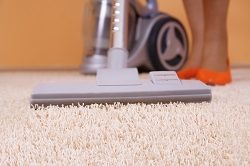 Carpets tend to take one heavy beating over the course of their life time. Hundreds of feet pass over them every day carrying all manner of dirt and grime, and even if those soles weren't enough to content with there is always the danger or spilt liquids, tipped plates and messy animals.
All of this tends to take its toll on a carpet. Over time the collection of dust, mud and various other by-products of daily life build up, leaving them looking tired and worn. If your carpets are starting to look a little past their best, have you ever thought about having them cleaned by an SW12 carpet cleaning company?
It is a service we here at Balham Cleaners specialise in, and it is often a lot more affordable than people think. Why not give us a call today on 020 3397 9869 for a free quote and you might just be surprised.
The results are often amazing, and an astonishing percentage of our customer base goes on to use us on a regular basis. Obviously everything is relative – your hallway carpet may experience much more wear and tear than the spare room, and so will fall into a sorry state much quicker. You may or may not be incredibly diligent about regular vacuuming, but either way we know you would be surprised how much remains entrenched in the fibres following a SW11 domestic clean.
We Have Years of Experince in Carpet Clening in Balham SW12
Using state-of-the-art technology we bring your carpets back to life. Chemicals are kept to a minimum and only used when absolutely necessary, meaning you do not need to worry about us leaving anything nasty behind. The chemicals we do use are eco-friendly and incredibly effective; used to tackle the most hardened of stains.
Over the years we have come to learn that every carpet is different. It may be made of wool, polypropylene, Nylon, polyester or perhaps even a mixture of any number. It may be loop pile, twist pile or flat weave, and to add to matter you may have no idea which. Luckily helps is at hand by calling 020 3397 9869.
Take Advantage of Our Exceptional Carpet Cleaning Offers in Balham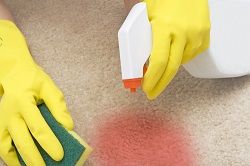 We set ourselves apart from most other Balham cleaning companies by offering a number of technologies when visiting your home to clean your carpets. Each technology has its advantages on certain types of carpet, and our experts will assess your carpets and their condition in order to recommend a particular technology to you for best results.
At the end of the day you hire us to clean your carpets and restore them to the best condition we possibly can. In our experience, a 'one solution fits all' method simply does not achieve the best results every time. So if your rug or carpet is delicate a certain type of dry foaming might be most effective; if it is a hardened synthetic ridden with stains it may stand up to a wet shampooing. All you need to know is that as professionals, we will always recommend what we think is best.
Also, once we have made our recommendations and agreed a plan of action with you, we will always test a small area of carpet before carrying on with the whole job. This way you have an idea of the results, and you have complete peace of mind at every step of the way.
If you are looking for a professional SW11 cleaning company to carry out a professional SW12 carpet clean give Balham Cleaners a call today on 020 3397 9869. We will be happy to provide you with a free quote, although actual prices may vary depending on the solution used to bring your carpets back to their best.