If your sofas are looking a little worn, this Balham upholstery cleaning service could be what you need.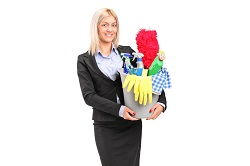 It is amazing how much our domestic vacuums and cleaning products miss when cleaning furniture. Even the most diligent of home owners will struggle to maintain their sofas in a way that keeps them looking as new, so much so that most manufacturers recommend a professional SW12 upholstery clean every couple of years.
Our general lifestyle takes its toll on our seating. The children and their crayons, the dog and its continual malting, the glasses of wine and the seemingly endless spillages, they all have a marked effect on the appearance of our sofas, and most of the time the products in the kitchen cupboard and the vacuum under the stairs just aren't tough enough to tackle them.
If this is the case, why not call Balham Cleaners on 020 3397 9869 to obtain a free quote for a professional SW11 furniture cleaning. We will bring your three piece suite back to life in no time.
Our Balham Upholstery Cleaning Company is Your Best choice for your furniture


Some cleaning companies will offer a one solution fits all approach to their SW11 sofa cleaning. They may begin cleaning your furniture regardless of what material it is made from, its age, the level of staining or the makeup of the stuffing.
This is where we differ. As you will see later we are always at the forefront of Balham upholstery cleaning technology, and therefore can offer a number of solutions to get the best results. Our experts will always assess your furniture and discuss the options with you before proceeding. We want you to be happy with the results, and for that to happen the results need to be quality. Not every sofa, armchair or footstall will respond to the same treatment in the same way, so by laying out all the options and giving our recommendations it allows you to make the choice that is right for you and your furniture. Why not give us a call today on 020 3397 9869 and discuss your options.


Technology and trust hand in hand with Our Upholstery Cleaning Service in SW12

As previously mentioned we here at Balham Cleaners are passionate about out work. With new chemicals and techniques being unearthed every week it is important to stay on top of these developments in order to offer the best service available. The cleaning industry is constantly evolving, and we aim to be as organic as we can be in evolving with it.
By evolving our cleaning service Balham stays at the cutting edge, so you can rest assured that we will always be assessing each and every available option when deciding what is best for your furniture.
While we aim to use as few chemicals as possible, with tough stains this is sometimes unavoidable. Rest assured the chemicals we do use are eco-friendly and used as sparingly as possible.
Hire Our Upholstery Cleaning Company in Balham and Get 100% satisfaction


We will always test an area of your furniture before proceeding with the full clean. While we have never been told not to proceed, this gives you peace of mind and a small snippet of what to expect once our work is complete.
Similarly if you are not completely satisfied with the results our team will keep going until you are. You pay for a professional and quality SW12 upholstery cleaning service, and that is what we provide. If the first time round you are only 99% satisfied, we will go back to work until it reaches 100%.
So why not call us now on 020 3397 9869. One of our friendly customer service team is waiting to provide you with a free quote which will hopefully allow us to give them a good old clean and bring them back to life. Give that much-loved seating a treat and get the professionals in.