In a bit of a hurry with that move and need some end of tenancy cleaning Balham? This SW11 cleaning company could be just the answer.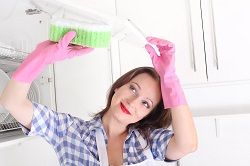 It can be so stressful this moving malarkey. So many things to think about. A list of tasks as long as the arm. Buying enough packing material, phoning utility companies, obtaining quotes from removal specialists, and that is before you even think about packing or the big move itself.
So once you have moved, take one stress off your mind. Call Balham Cleaners on 020 3397 9869 to obtain a free quote for the last task on that list: cleaning the old house. This is a Balham cleaning company that specialises in professional SW12 end of tenancy cleans, providing a service that is not only efficient but affordable at the same time.
It may sound like a bit of a luxury service to some, but it certainly doesn't come at a luxury price. As soon as the removal men clear your old home of belongings, our professional team will be waiting, chomping at the bit ready to restore your house to a fit state.
It happens, homes get dirty over time. Life takes its toll and there are only so many times a year you have the time or energy to clean behind the wardrobes or disinfect the kitchen cupboards. So when it comes to moving, chances are the place is going to need a bit of a dust and a vacuum, it's not a crime.
The unfortunate thing for most is the final task of cleaning the old home comes at the detriment of settling into your new one. You want to unpack all those boxes, get the kettle on, re-build your bed for the evening, but that must come later as right now all you need is the box of cleaning products to return to your old abode. But do you really have to?
Exceptional Balham End of Tenancy Cleaning Services for Excellent Results
Our team of cleaners Balham can work to the strictest of deadlines, so if your move is a logistical masterpiece of efficiency and you only have an hour between clearing your old home and handing the keys back, don't worry, we can simply send more cleaners. Even if you have a day or so, why not take one load off your mind. SW11 end of tenancy cleaning are a speciality for this SW12 cleaning company, so let us take care of it, leaving you to concentrate on your new home and maintaining that sense of excitement that comes with settling in to pastures new.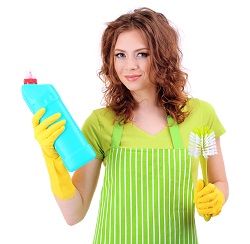 We offer a 100% satisfaction guarantee and appreciate that a great number of end of tenancy cleans need to be done in order to secure the return of a deposit. That is why we carry out our work to the highest standard, leaving no skirting board untended to or work surface unclean. Haggling with your ex-landlord is one stress you can do without, we know that and do everything in our power to help you avoid it.
There is No Challange to Our End of Tenancy Cleaners in Balham SW12 that They Can't Deal With
Even if you are a landlord who has been left with a house far too messy to be re-inhabited, give us a call on 020 3397 9869. This is a cleaning service SW11 that could be equally beneficial to you if you are left in something of an awkward position. If you run a tight ship and new tenants are entering the next day, we can go in to make sure they have nothing to be unhappy about.
So tenants and landlords alike, why not give Balham Cleaners a call today on 020 3397 9869 to discuss all your Balham end of tenancy cleaning needs. We provide free quotes, with no obligations and no hidden charges. This is one cleaning company you can trust to get the job done.