Professional Balham Cleaning Service SW3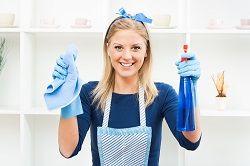 If you SW11 residents are looking for Balham cleaners you can trust and rely on, you have come to the right place.We here at Balham Cleaners take pride in the work we undertake. While cleaning might be a dull yet mandatory weekly task for most, to us it is a business and one that we enjoy running. This is an SW12 cleaning contractor that accomplishes each and every cleaning job to the best of its abilities. We cater for all domestic and commercial cleaning requirements, from SW11 office cleans to Balham upholstery cleaning. You name it, we will clean it! So if you are looking for a local company with a fantastic reputation built on years of good work, give us a call today on 020 3397 9869 to obtain a free, no obligations quote.
Choose from Our Wide Range of Cleaning Services in SW12
We believe in providing a personal and professional service, where each quote is tailored around an individual's needs. We strive to maintain high standards in our work, and like to ask for feedback as and when possible in order to improve. We offer a range of business and domestic services, which can be adjusted to build you the perfect cleaning package.
Domestic House Cleaning in Balham
Once only the most well off in society could even think of hiring a cleaner, but times have very much changed. It has become a very affordable and justifiable expense and by far our most popular service. We Londoners are typically busy people, many of whom are incredibly career-driven, working round the clock in a bid to further our careers in this great city of opportunity. All of this leads to a lack of free time, which becomes more and more precious as the working weeks roll on. Do you really want to be spending that time dusting your picture rails and vacuuming your carpets? We doubt it, our guess is that you would probably much rather be out visiting friends or pursuing your hobby. So why not let this Balham cleaning company take care of the cleaning so that you are free to do so?
Our large team of Balham domestic cleaners are friendly, efficient and fully background checked so that you are fully confident allowing them into your home. Many of our clients entrust us with a key to their property, allowing us to set to work while they are at the office or workplace. While this allows us to set to work without disturbance, it also serves as a treat to our clients who come home once a week to a sparkling home.
So if you want to take some of the mundane out of your life and replace it with fun, why not hire one of our professional domestic cleaners. It is a very affordable service, so why not call 020 3397 9869 to discuss your options. Free leisure time is already in sight!
Balham Business Office Cleaning



Is keeping the office clean the last thing you want to be thinking about? Then call us now for a free quote for all your SW12 office cleaning contract needs.
As a cleaning business we want to concentrate on cleaning 100% of the time. Similarly, you want to be able to concentrate on your line of work without having to worry about tasks that should just happen.
When you hire Balham Cleaners to take care of your office clean, that is what happens. It just gets done. We run a professional and discreet service, meaning your work will never be interrupted by the throbbing din of a vacuum. If we have to work through the night we will do. If you need a cleaner, or team of cleaners round the clock we can provide them.
Whatever your office size or cleaning requirement this local cleaning company will be able to provide a service to suit. We aim to enhance your business by providing a service of such efficiency and professionalism that you need never worry about your cleaning again, leaving you free to concentrate on the more important aspect.
In order to obtain a quote we will visit your office space to meet face to face, discuss your needs and get a feel for the job at hand. This allows us to really understand what you want from your cleaning contractor and therefore provide a service tailored to suit. You really will not find a better London cleaning company, and we will also offer any clients under contract further services at a reduced rate. All you need to do is call 020 3397 9869 to set up a quote meeting today.
Business and Domestic Carpet Cleaning SW11

Whether your office flooring is beginning to show the signs of continual use or a dinner party at your home got a little more raucous than expected and the carpet bore the brunt of it, why not think about giving us a call for a professional carpet clean.
A normal vacuum and domestic cleaning product will only go so far, and some times that just isn't far enough. The majority of carpet cleans end in amazing results, and you may even have forgotten what is underneath that layer of dirt and grime! Those carpets, as new once we have finished them, will restore vibrancy to your room or office.
Business and Domestic Upholstery Cleaning Balham

Most furniture manufacturers recommend their products are cleaned at least every two years. This is because all manner of fibres, grains and liquids have a habit of finding their way into the fabric out of which they are made.
When you see your sofas, suites and armchairs every day it may not be immediately obvious just how much of a toll the daily grind takes on their appearance. Much like our carpets they are often ignored on the cleaning rota and you will be amazed at not only how much of an effect a professional clean has. It is a very affordable service, and certainly much cheaper that buying new, so give us a call today to discuss the options.
Business & Domestic End of Tenancy Cleaning in SW12

If you are a landlord who has been left with a messy property or a tenant looking to clean up the place in order to secure the return of a deposit, let the professionals take care of it.
We specialise in rapid cleans, so as soon as the place is empty we will have it back up to scratch in no time, meaning the property is either ready to rent out once more or in a state more than good enough to obtain that deposit.
This could reduce hassle significantly if you are moving home, meaning you do not have to re-visit the previous abode armed with disinfectant and polish.
Whatever your SW11 cleaning need, this local Balham cleaning company can help, and always at a very competitive price. Call us today on 020 3397 9869 for your free quote.